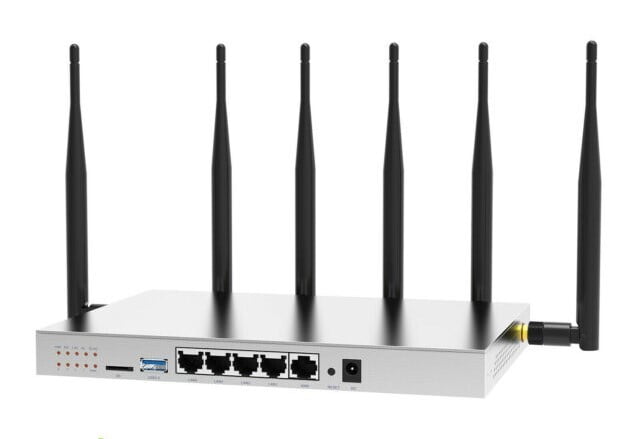 DTS Commercial 4G MIMO Router AC 1200Mbps
Verizon cellular modem inside. Connect to Verizon cellular 3G/4G networks with max 150Mbps download speed. Support 4G LTE Band 13. Powered by dual-core CPU and integrated with MIMO WiFi 2.4G and 5.8G. 1200Mbps WiFi speed and 4x 1Gbps LAN ports.
Commercial grade ezenos firmware inside.
◦ Operator approved Cat. 4 Quectel cellular modem
◦ Support Verizon LTE network Band13/4/2
◦ Multiple connections 4G, WAN, PPPoE, and WiFi relay
◦ Powered by 880MHz dual-core MT7621A CPU
◦ 1200Mbps MIMO Wi-Fi on both of 2.4G and 5.8G
◦ Support 120 Wi-Fi users or 200 LAN connections